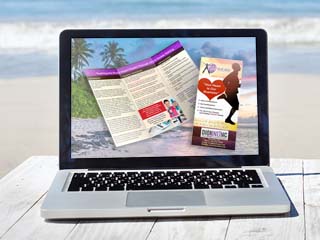 Grab their attention, make them remember the image of your business with a beautifully designed logo, banner, poster, flyer or whatever your heart desires.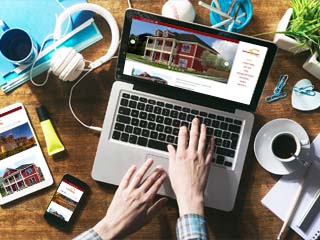 A bold impression is always the impression that people will remember. Let us help you make that impression with a visually appealing website that people will always want to come back to.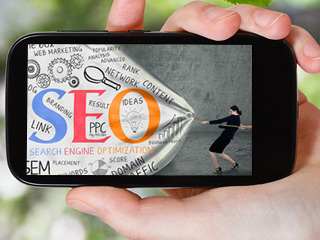 Don't get lost in the web. As your SEO and Internet Marketing company we will make sure that doesn't happen. With over 25 years of combined experience, we are sure to get you out there through Social Media Marketing, Google Ads, Retargeting Ads, Review Management and SEO.

We are new to the Panama City area and we are very excited to be here. The Dreamers Web has been around for about 20 years now. We are a group of web designers, graphic designers, digital marketers, social media marketers, and SEO specialists that are here to help you make your web impression.
We truly believe in small business and we are inspired by people who have the guts to go for it. We want to help you succeed by helping you make your first impression on the web or improving your current impression at an affordable price.
A bold impression is always the one that people will remember. Let us help you make that impression with a visually appealing website that people will remember.
With over 20 years of combined experience, we can get you out there through Logo Design, Branding, Graphic Design, Web Design, SEO, Social Media Marketing, Google Ads, Google Management, Re targeting Ads, Facebook Marketing and Location Targeting.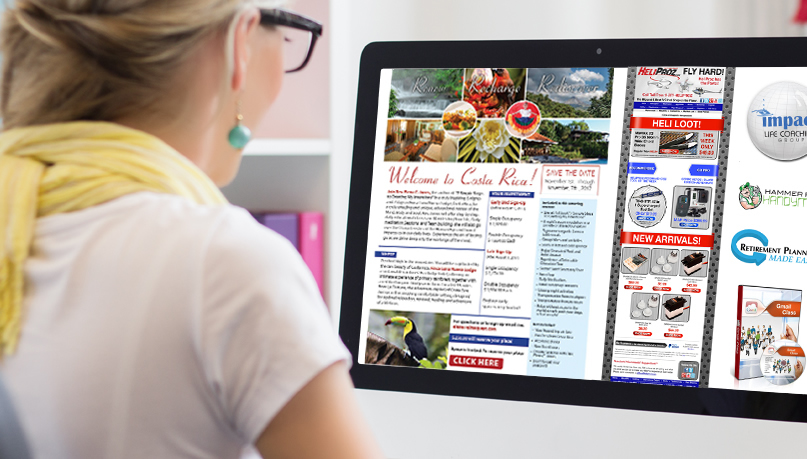 Jean, owner of Dreamer's Web, is a very talented, friendly, professional web designer who has refined her skills over years of successful business practice. She has a very high level of integrity, and is completely committed to her customers. She is also upbeat and energetic, and you will enjoy being around her and working with her! I highly recommend Dreamers Web for all your web design needs! Debbie Dix Bishop, Licensed Massage Therapist (#11781) and Owner of New Posh
New Posh
I would recommend Jean because she's down to Earth, knowledgeable, and Patient! As I began to find someone to build our Website, I knew our company was new to this area, and it would take someone with experience, and patience! Jean responds to people very well, and made me feel comfortable in her Services! I'm very unfamiliar with this territory, and I would say I can be very overwhelming, but she knew the exact words to say, and understood the passion I had for seniors! She's professional, and understanding, and for this I'm grateful! I would recommend her to anyone! She's kind, and has a heart for people!
Heaven Sent Elderly Care Services
We came to Jean because our former processor stopped responding to phone calls. She immediately started providing us with information and ways to increase our visibility. The website she designed is far and above our previous website. Throughout the process, Jean was prompt to reply to emails and to assist us. We could not be happier and we are already receiving positive feedback.
Pisgah United Methodist Church
The Dreamers Web is on point. When they say experience creates knowledge it's so true in this case. They know exactly what they are doing. They do so much more than most of the web design companies that I contacted and for a much lower price. If you are looking for a company with integrity and great pricing this is the place.
Chris Price LLC
Ever since I got The Dreamers Web to host and build my website we have increased business by over a third. The Dreamers Web has helped the website get a lot of exposure across cyber space and fix any problems right away. The Dreamers Web is very prompt in putting up new pictures on the site as well. Ultimate Fencing has been very pleased with The Dreamers Web. I tell everyone about The Dreamers Web. Great work and keep it up!
Ultimate Fencing
With laptop on her lap Jean with The Dreamers Web met with us as soon as we called, she had done her homework ahead of time and was ready with suggestions to help improve our website. She is excellent to work with, very knowledgeable, easily made our deadline and works with great enthusiasm. I've highly recommended her to friends and colleagues.
T – n – T Hide-a-way
Working with Jean from The Dreamers Web was a great experience, she was full of wonderful ideas, very creative, and incredibly timely. We are so happy with the finished product. I would highly recommend The Dreamers Web to anyone who is looking for an expert designer!
Magnolia Hardwood Floors
When we contacted Jean Hampton to build our website, we did not know anything about how to go about building one. She was very patient, knowledgeable, and gave many viable suggestions on how to get it started. She was encouraging and very honest. She has always responded with emails and phone calls to any questions or changes we needed to make. We are grateful to her for her willingness to work with a small business. We look forward to having her maintain our website for many years.
TGH Billing Services
Jean literally saved my business, my old " easy and cheap " website designers stole and sold my designs and all but made my online presence non existent. She re created my designs to recover and grow my business base. Thank you so much.
Moonwalker Jumps
This Company is AMAZING, they are very professional, I hired them to build my website, and they did an EXCELLENT JOB, they also did an EXCELLENT JOB in SEO on my website, and I could get many new customers for my business . They also taught me to manage my website to make all kind of changes with my administration. If you want to get more customers for your business, call The Dreamers Web, it will be the best invested money for your business. Once again, THANK You Dreamers Web !
Custom Cuts Tile and Stone