Website Development Company In Panama City
We Develop and Design Websites That Are Intuitive, User-Friendly and Responsive
We build search engine friendly, mobile responsive websites that people will remember
Our process is built to deliver results quickly and efficiently
Our team is conveniently located in Panama City
Responsive Website Design
Website responsiveness is one of the most distinctive features of a website. The more planning and development put into making a website responsive, the more likely it is to look great across all devices that your users visit and search with. This is the reason why The Dreamers Web, one of the best web design companies in the Panama City area builds responsive websites that look awesome across all platforms (desktop, tablets, mobile devices) as well as across multiple operating systems including iOS, Windows, Android, Apple or any other.
What Is It That Makes a Website Different From the Millions of Others Out There?
Is it the distinct style and usability? The fact that it incorporates all the latest web design trends? It is of these things and more, including speed, security and visual appeal.  No matter what your needs are, we at The Dreamers Web can ensure that you get nothing but the best developed website for your business goals.
We design and develop websites that are intuitive, user-friendly, responsive, and are in line with the latest website design and development trends. Some of our most common website features include:
Search Engine Friendly Websites
Fast Load Time On Desktop and Mobile
Automatic Image Compression and Sizing
Easy To Add Pages
Built In Blog format
Photo Gallery
Contact Form
Daily Backups, Hourly For E-commerce
Dedicated Project Manager
Dedicated Team Of Experts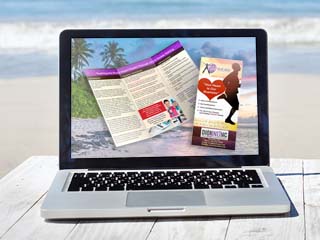 Grab their attention, make them remember the image of your business with a beautifully designed logo, banner, poster, flyer or whatever your heart desires.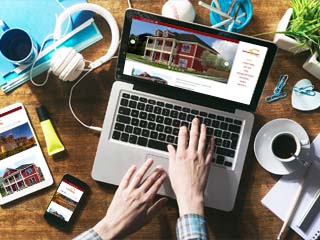 A bold impression is always the impression that people will remember. Let us help you make that impression with a visually appealing website that people will always want to come back to.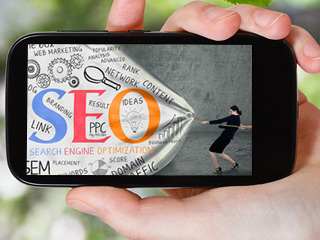 Don't get lost in the web. As your SEO and Internet Marketing company we will make sure that doesn't happen. With over 25 years of combined experience, we are sure to get you out there through Social Media Marketing, Google Ads, Retargeting Ads, Review Management and SEO.